With a confident and assured exterior wrapped around a luxurious interior, getting behind the wheel of the Volvo S90 in the Cleveland, Lakewood, North Ridgeville, and Elyria areas is a full-on experience. 
As you'll see in this 2018 Volvo S90 review, this luxury sedan is intuitive and driver-focused with its efficient powertrain, high-tech driver-assist features, and remote connectivity. 
2018 Volvo S90: Powertrain and Efficiency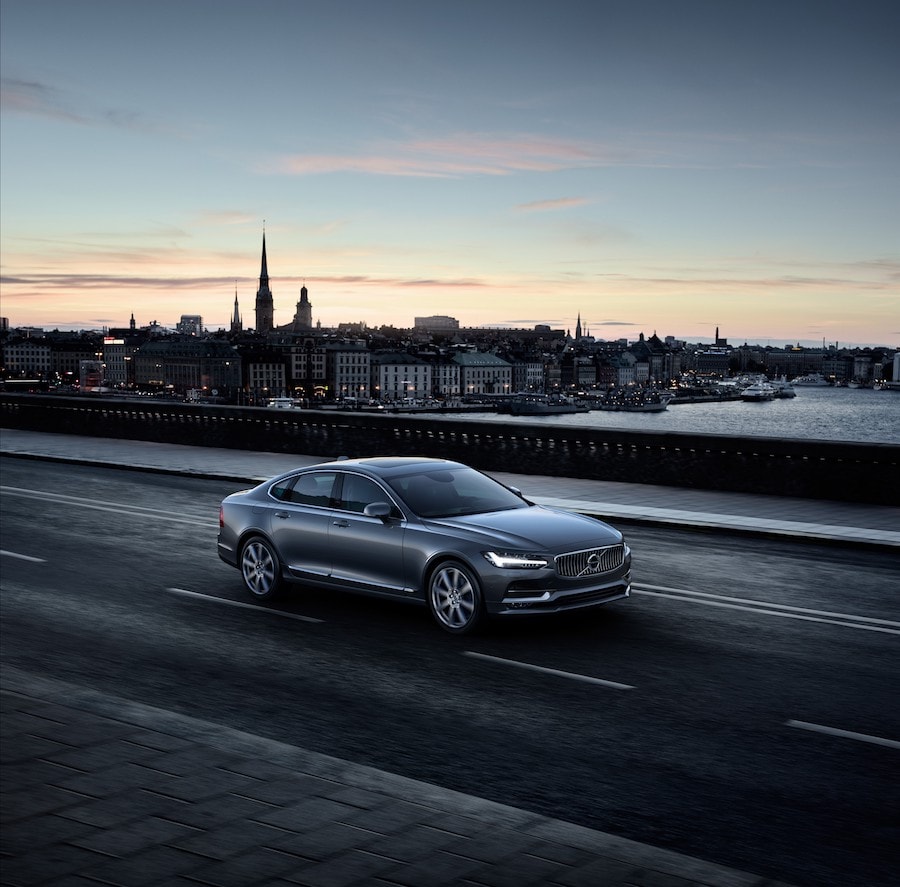 The Volvo S90 comes equipped with a choice of two highly efficient powertrains, thanks to the lightweight and low-friction design that improves efficiency without sacrificing performance.
The base option is a 2.0L I-4 turbocharged engine that delivers a healthy dose of power at 250 horsepower and 258 lb-ft of torque. This can be paired with front-wheel drive (FWD) or all-wheel drive (AWD). 
For even more power, you can upgrade to the 2.0L I-4 supercharged & turbocharged engine that delivers 315 horsepower and 295 lb-ft of torque. This engine is paired only with AWD. 
The 8-speed automatic transmission that comes with both engines can also be operated in an ECO mode that softens the throttle response and adjusts the air conditioning to improve the fuel economy. 
For extra efficiency, engage the Eco-Coast function, which saves fuel by idling the engine and using the car's kinetic energy to keep you moving forward when you remove your foot from the accelerator at speeds greater than 40 MPH. 
Volvo S90 Driver-Assist Technology
With the Volvo S90, safety is a top priority, so it comes standard with a suite of IntelliSafe driver-assist technologies, such as the City Safety feature. This system scans ahead for other vehicles, cyclists, and pedestrians. If detected, it issues an alert to brake and will stop the car automatically, if necessary, to help you try to avoid a potential collision. 
The S90 also comes standard with Run-off Road Mitigation, which senses if you're leaving the road accidentally. The system automatically applies the brakes or adjusts the steering to keep you on course. 
For extra protection, a standard Driver Alert Control feature monitors your driving style. If it senses you're driving more erratically than normal, it'll provide an audible and visual warning that you may want to take a break. 
Remote Connectivity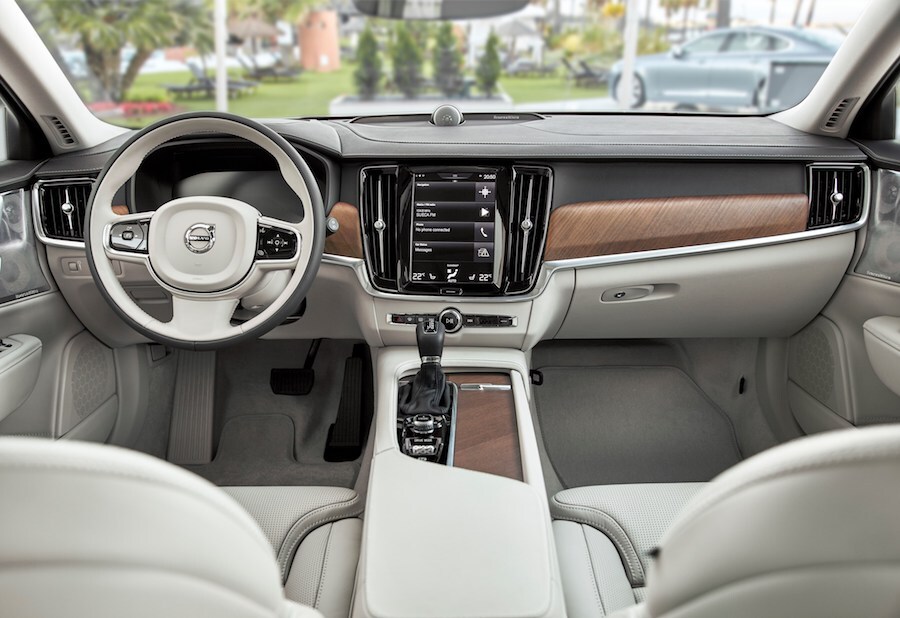 If you've always wanted a personal assistant, you'll probably like that the Volvo S90 is compatible with Volvo on Call. This remote system allows you to activate available remote start, as well as available heated and cooled seats to get your car started up, cooled down, warmed up, and/or defrosted by the time you get in.
You can even check the app on your phone to see if your car is locked and lock/unlock it from wherever you are. It's controlled by your car's computer, so distance isn't an issue here like with a normal key fob. 
If you have an important appointment, like a job interview, you can sync your calendar, too, and have the address loaded into this sedan's available navigation system and ready to go when it's time to leave. 
You can also search for a destination on your phone or computer and send it directly to the Volvo S90, so it's already in your car's navigation system when you get in the driver's seat. 
Test Drive the 2018 Volvo S90 Today
Drivers who want to see how the Volvo S90 can benefit their drives around Lakewood, Cleveland, North Ridgeville, and Elyria can come to Montrose Volvo of Cleveland for a test drive. You can also discuss any questions you have after reading our 2018 Volvo S90 review. 
Contact us to get behind the wheel today!