Thank you for considering Montrose Volvo Cars Cleveland and the Montrose Auto Group for your corporate fleet or municipal vehicle purchases and service. Whether you are looking for two vehicles or a fleet of hundreds, the Montrose Auto Group's commitment to excellence has made us one of the largest fleet automotive groups in the state of Ohio. We offer a large selection of fleet and commercial vehicles of several brands to handle any of your business needs. 
Our knowledgeable staff has over 60 years of combined fleet and government sales experience and we are prepared to assist you with all your fleet and commercial needs.
    
State / Local Government Vehicles
    
Taxi / Delivery Service
    
Police Vehicles
    
Ambulance / EMS
    
Construction Vehicles
    
Utility Vehicles
    
Cargo Vehicles
    
Corporate Fleet Sales & Service
Difference Between Fleet and Commercial Vehicles
As a matter of comparison and distinction, please allow the following to summarize the differences between what is referenced as a fleet vehicle and a commercial vehicles. 
Commercial vehicles are used for transporting materials for a business, a group of passengers, or heavy duty equipment. For example, someone in the construction business or delivery service business would more than likely be looking for a commercial vehicle(s).
On the other hand, fleet vehicles are a group of vehicles used and owned by a business or organization. Generally speaking, they are used by the company's employees. In this case, these type of vehicles can be anything from sedans to SUV's to trucks to vans. They are considered a fleet vehicle(s) as long as they are not privately owned. Commercial vehicles are considered fleet vehicles when they are used for a business or organization.
SOME CURRENT MONTROSE AUTO GROUP FLEET & COMMERCIAL CUSTOMERS
Universities
Municipalities
Schools
Large Companies & Organizations                         
Police & Sheriff Departments
Fire Departments
Stark County Fire Departments
MEET OUR TEAM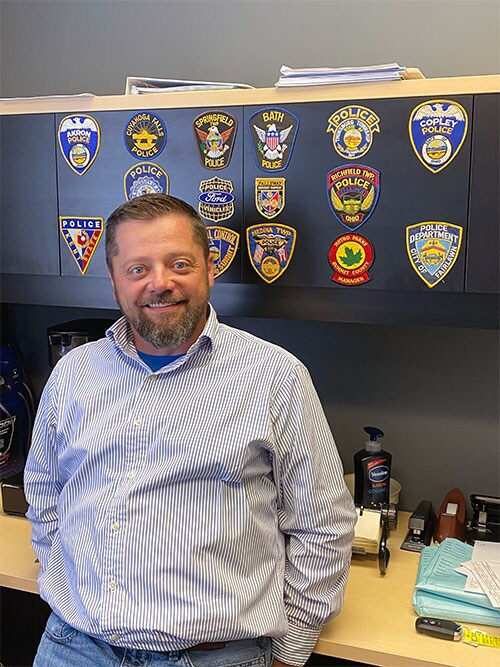 Derek Powers
Fleet & Government Sales Manager
dpowers@gomontrose.com
Office: 330.666.0711 x162
Mobile: 419.606.5659
As the retirement of my father Jeff Powers was taking place, I was asked to consider "continuing the legacy" that my father had built for the past 30+ years. Although this was a very difficult decision as I would need to leave my current job of almost 17 years, it was an opportunity to see my father's work through and indeed "continue his legacy". My family, friends, and former employer all stood behind me in this decision and supported my every move. I am an Army Veteran with 4 daughters and a wonderful spouse. We enjoy hunting, fishing, four-wheeling, and camping. I look forward to working with and getting to know you better as a customer and friend.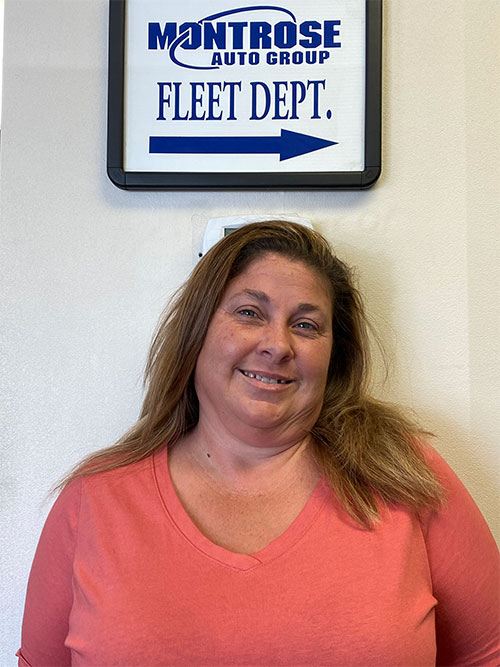 Angel Woodard
Fleet Assistant
awoodard@gomontrose.com
Office: 330.666.0711 x163
Although I go by Angel, my proper name is Angelique. For the past five and a half years, I've been fortunate to be a member of the Montrose Auto Group's fleet department. I generally get involved in almost all aspects of the department's duties, but my primary objective is to assist with courtesy deliveries. Specifically, I assist with the delivery and pick up of our customer's new company cars. In addition, I prepare all of the paperwork for the titles and plates. In my spare time, I manage and bartend at a little bar in Akron. I love seeing all of the smiling faces!
Volvo Fleet
Volvo's long-standing experience in serving its fleet customers is unmatched in the industry. With 11 different models to choose from, Montrose Volvo Cars Cleveland will gladly assist you with your fleet requirements. Learn more at: https://www.volvocars.com/intl/buy/purchase/fleet-sales.
Fleet Hotline
If you have an upcoming bid and would like to receive a volume discount quote or if you need help developing custom vehicle specifications, contact Derek Powers on our FLEET HOTLINE at 330.666.0711 x162. Derek can help you with fleet and commercial vehicles, courtesy deliveries, lease and corporate vehicles.
Thank you for giving us the opportunity to earn your commercial and fleet business. And remember, "You've Got a Friend at Montrose!"